Industrial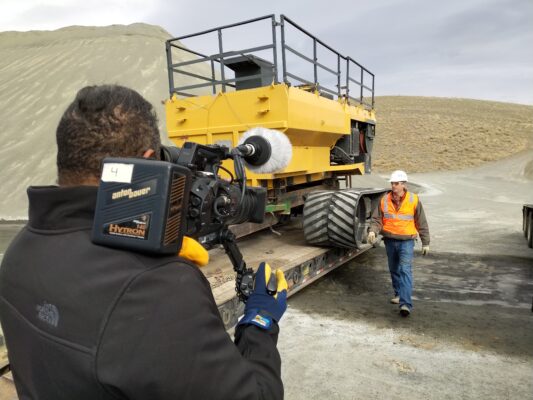 Sparks produced by a welder's torch, dancing in buttery slow motion. Steam from a Dutch oven as a chef creates his next culinary masterpiece. The exterior sign of a business, bathed in backlight by the golden hour sun.
These may seem like trivial things, but when portrayed in industrial video production with the appropriate craft and skill, they become fascinating. There is visual magic in everyday moments. You are a leader in your field because no one does what you do, the way you do it. Whatever your field or profession, there are certain differentiators which set you apart from the others. Our team has mastered the art of identifying those differentiators, capturing them on camera, and incorporating them into video content that makes an emotional connection with the viewer.
We have had the privilege to film industrial video productions in locations that include construction sites, factories, car dealerships, movie studios, rodeos, churches, bakeries, doctor's offices, air & sea vessels and the Alaskan wilderness. If you can imagine a cool place to film, we've probably been there. As fun and exciting as it is to have a film crew on-site, we recognize and respect the fact that you have a business to run, and we always make an effort to be as undisruptive as possible. To that end, we are always present and attentive at safety meetings, and arrive on set with the appropriate gear and PPE, etc. We are always respectful of the needs of our clients, and avoid hindering customer interactions, etc., and any of our clients' day-to-day operations while we are on site. Click here to see some our our industrial video production work.